Warehouse & distribution logistics / cutting service
We align our customer relationships - i.e. also customer-oriented delivery flexibility - to a well-functioning delivery service.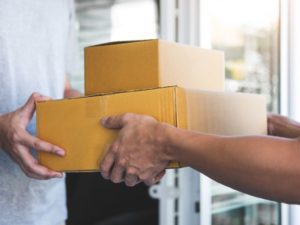 For us, the delivery service includes the shortest possible delivery time, high reliability and quality, as well as customer-oriented delivery flexibility. Basically, an efficient price / performance ratio is ensured. To determine the delivery time, i. H. To keep the time span between the placing of the order and the arrival of the goods as short as possible, we ensure a high degree of product availability through our extensive warehouse. The cooperation with well-known shipping companies as well as the good communication with the customers regarding the arrangement of delivery and collection dates support our process organization in the dispatch and contribute to the realization of a high delivery reliability.
In order to guarantee short delivery times, we have set up an economically designed warehouse that guarantees a high level of available semi-finished plastic products.
A modern warehousing system enables fast access times and order processing. On request, products made to order can be delivered directly to the end user. Packaging and shipping are then carried out according to customer-specific specifications.
Would you like to tackle your project?
Get in contact with us and let us advise you without obligation.